If you're looking for the best wine tours Margaret River has to offer you'll need to take a few factors into consideration. With over 200 vineyards in the region and at least 20 vastly different operators that provide wine tours, you may not know where to start.
Well you've landed at the right place. In this guide, we've put together a basic 2-step checklist on how to find the best wine tours Margaret River has to offer.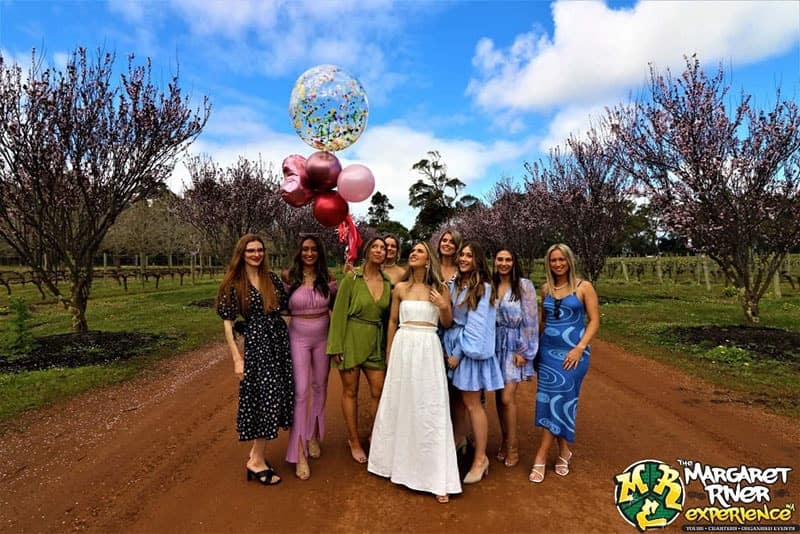 1) Reputation
The internet, and in particular Google and Facebook, have made it imperative that tour operators, not to mention all service providers, offer a good experience. The companies that fail to offer a good experience will inevitably be caught out by receiving bad reviews.
This is therefore the best place to start your research on locating the best wine in Margaret River. All reputable providers will have a Facebook and Google Business profile so make sure you check out the Reviews or Recommendations section on each.
Try to focus on companies that have a minimum of 50 reviews. This will ensure that the company has been around for a few years, and they're not a newbie that's asked their friends and family to write some fake reviews to get them started.
Here are just a few of the recent Google reviews that we've received at The MREWA –
"Jye is hands down the BEST tour guide for Margaret River! Will never book with anyone else again. He did a great job with our group of school mum's, fab venues, great music, awesome service. Definitely recommend the flights and friends at woody nook too! 🍷🍻🥂🍹" Amy Stevens
"Could not recommend enough. Had a bucks wine tour through Jye and he was helpful from start to finish, was very chill and told us about each winery/brewery but still gave us plenty of space to do our thing. Took photos for us as well. Awesome guy, awesome tour! And great pricing 5+" Noah Henry
"Jye is hands down the best wine/brewery/distillery tour guide you could ever have. The entire process was just so easy from booking, planning and during the tour. He made sure our entire eclectic group was enjoying themselves. We will definitely be back again!" Rakeisha Prior
2) Define Your Requirements
It's important to note that while one tour operator may be the perfect fit for one particular group, that service may not be ideal for everyone. Once you've narrowed your selection down to a few operators that have an excellent online reputation, ask yourself "what type of day do we want to have?"
For example, you may want a sophisticated wine tutoring with a group of your distinguished friends. On the other hand, you may be on a footy trip with your team and want to party hard. Some operators may be able to cater to just about any group, whereas others will be more geared towards a particular demographic. So, make sure you communicate your needs to the operator and make sure they have some experience catering towards your type of group or desired experience.
At The MREWA, Jye has several years of experience working for numerous vineyards within the Margaret River region. This has allowed him to hone his knowledge of wine, along with everything else the region has to offer. So if you're looking to learn something, while also having a fun and relaxed experience, Jye is your man.
He also regularly provides private wine tours for everything from bucks and hens nights, to family vacations, and even romantic getaways for couples.
Jye's knowledge, energy and ability to provide a truly memorable experience for just about any type of group, has positioned his service as one of the best wine tours Margaret River has to offer.
The Best Wine Tours Margaret River from The MREWA
The Margaret River Experience WA offers private beer and wine tours 7 days per week. We can pick your group up from your place of accommodation anywhere within the region including Busselton, Dunsborough, Yallingup and anywhere in between.
Design your own day or ask us from some input on the best venues suited to the individual tastes of your group. You can enjoy a BOB (bit of both) tour including a stop off at up to 4 or 5 wineries and breweries, and even mix it up with a distillery or two.
Check out our Facebook and Google profiles where we have a 5 star rating from more than 200 reviews!
Call Jye today on 0484 538 885 to learn more and book the best wine tours Margaret River has to offer!