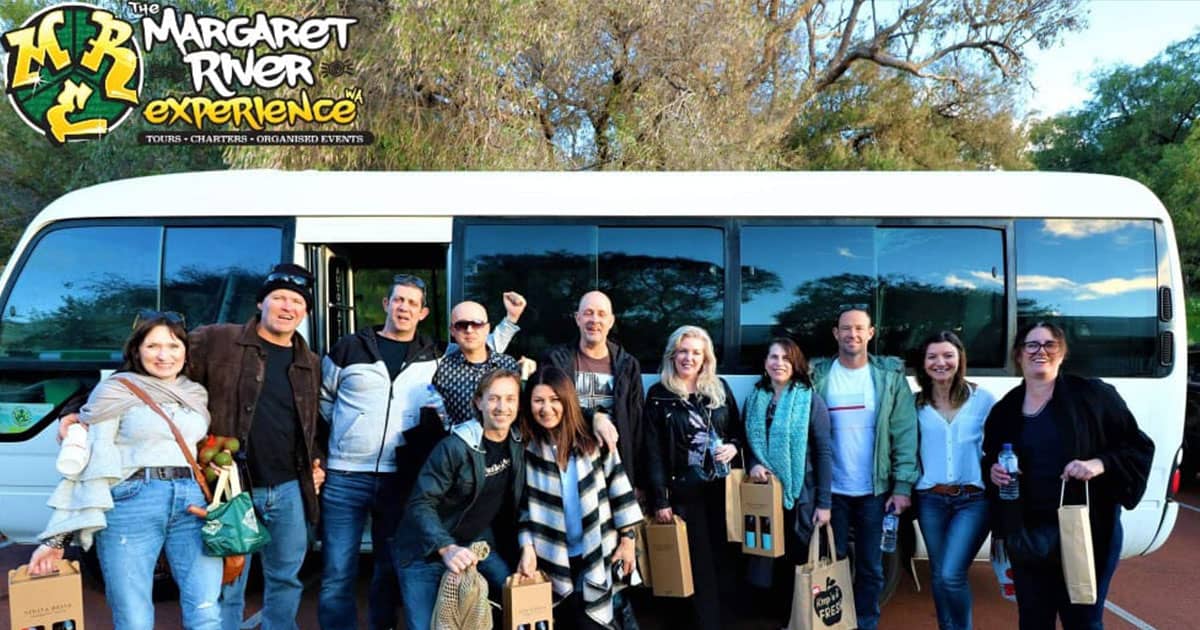 Are you considering a Margaret River day tour? With so many different tour operators, types of tours and epic destinations to select from, the decision can be daunting. No need to stress, we are here to point you in the right direction…
Public or Private Tours?
Before you get too overwhelmed, it's important to decide whether you would prefer a public or private Margaret River day tour. So how do they differ?
As the name suggests, public tours involve teaming up with other individuals or groups. They are typically more affordable, although they lack the personalised touch that you will receive from a private day tour, where you can dictate the itinerary and time spent at each destination.
Public tours are ideal for smaller groups, although at The MREWA we offer private tours for groups as small as 2 people. So if you're looking for a truly personalised experience and the ability to change it up as you go, you can't go wrong with a private tour.
Winery Tours
With more than 200 vineyards to choose from, the Margaret River region produces more than 25% of Australia's premium wine. Most of us are aware of the heavy hitters such as Leeuwin Estate, Vasse Felix and Cape Naturaliste. However, there are many more boutique options that can also offer a great experience.
At The MREWA, our winery tour has been affectionately named the WINE'O Experience and is perfect for the vino lover! It runs daily from approximately 1030am to 430pm, and includes pickup and drop off from your desired location.
You'll typically visit 4 to 5 local wineries depending on your desired pace, and we can time it so your Margaret River day tour includes a stop-off for lunch. Many wineries will offer discounts for tour groups. For example, Aravina Estate has a "Wine Tasting & Lunch on the Go" option which is ideal for groups restricted by time. Enjoy wine tasting upon arrival, along with a tasty selection of bread and olives, followed by an exquisite meal and glass of their distinctive wine.
We also have a range of half day wine tours to select from.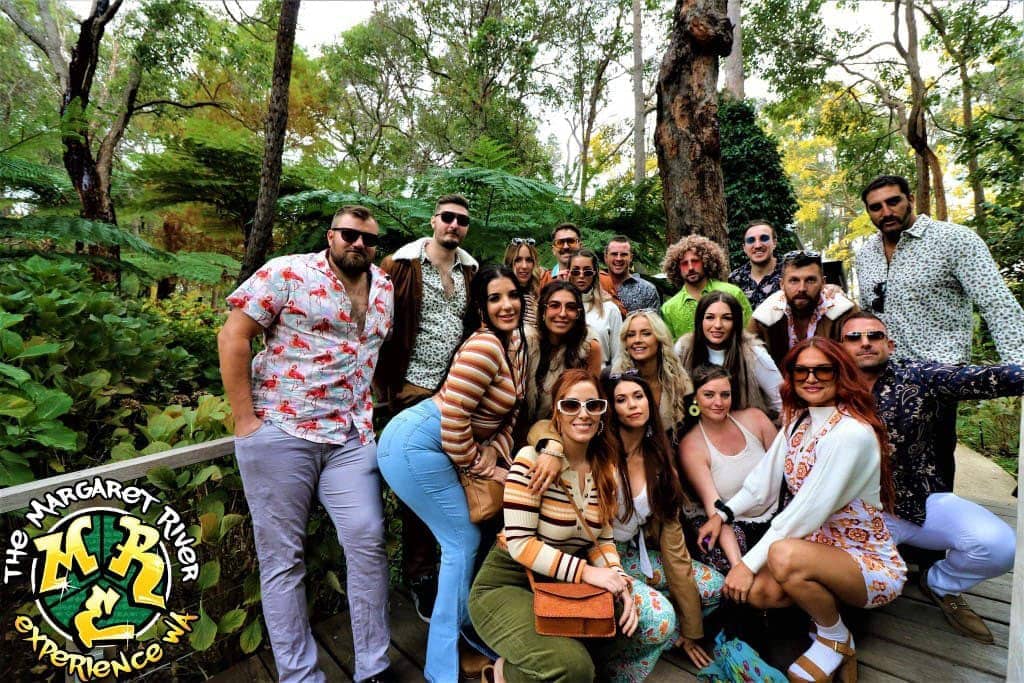 Brewery Tours
The Margaret River region also boasts an impressive selection of boutique breweries to visit. Whether you're wanting to tee off into a lake, enjoy some local music or demolish a tasty burger, there is an option for just about everyone.
Some of the popular options include Black Brewing Co, Colonial Brewery Co and Beer Farm. However, we can also suggest some boutique options that are off the beaten track, yet still provide an epic experience.
Our daily brewery tours are highly personalised with a selection of awesome add-ons, extras and lunch options. They are popular for bucks parties, footy trips and staff parties, although we also regularly cater for couples or small groups on holiday.
Margaret River Day Tours from The MREWA
The MREWA offer Margaret River day tours on a daily basis for private groups of up to 20 people. We offer a fun and relaxed approach which aims to give you an epic experience to remember!
If you have a few favourite breweries or wineries in mind, you can set your own itinerary. Alternatively, you can ask us to design a tour based on your individual tastes.
We are Margaret River locals who boast a 5 star rating on Facebook and Google from over 150 customers! Being a small family owned and operated business, we pride ourselves on offering a personalised experience to remember.
Get in touch today to discuss your requirements.