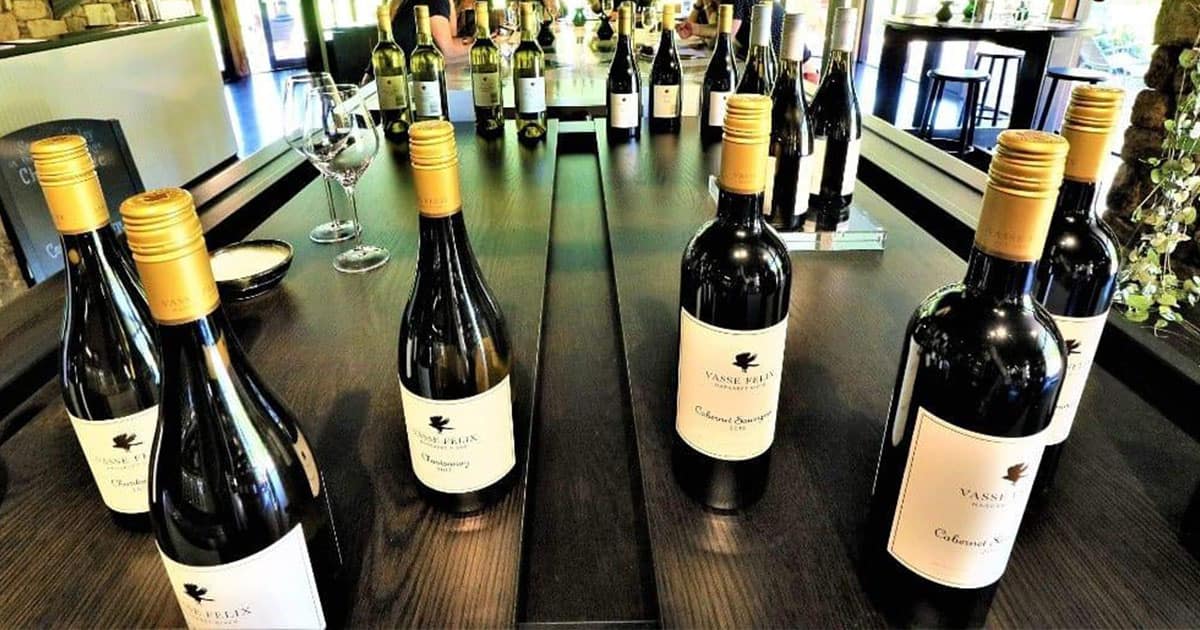 Are you considering a wine tour Busselton? Busselton and the surrounding south west region of Western Australia boast some of the finest wineries in Australia. However, the region also includes a variety of boutique wineries that still pack a punch when it comes to incredible wine and amazing food.

In order to maximise your experience, here are some important factors to consider when looking for the best tour operator and itinerary for your groups individual requirements:
What Are You Looking to Achieve on Your Wine Tour?
Firstly, it's important to consider what your ideal day will look like or how are you looking to entertain your group?
You may be a group of families with small children who are looking to entertain the kids while the adults enjoy a quiet drink or two. On the other hand, you may be a group of ladies looking to kick off a hens night with a bang.
Many venues within the region are kid friendly and include playgrounds which will keep your little ones entertained for hours. You may even want to stop off somewhere like Simmo's Ice Creamery or Yallingup Maze. Whereas other venues are more suited to a mature audience with a focus on fine wine and dining.
You'll also want to consider the distance between each venue. This will reduce your travel time and maximise your time spent at each venue and overall wine tour experience.
If you're unsure what venues will be most appropriate for your group's requirements, make sure you ask for expert advice. Most private tour operators will be only too happy to suggest an appropriate itinerary that ticks all of your boxes.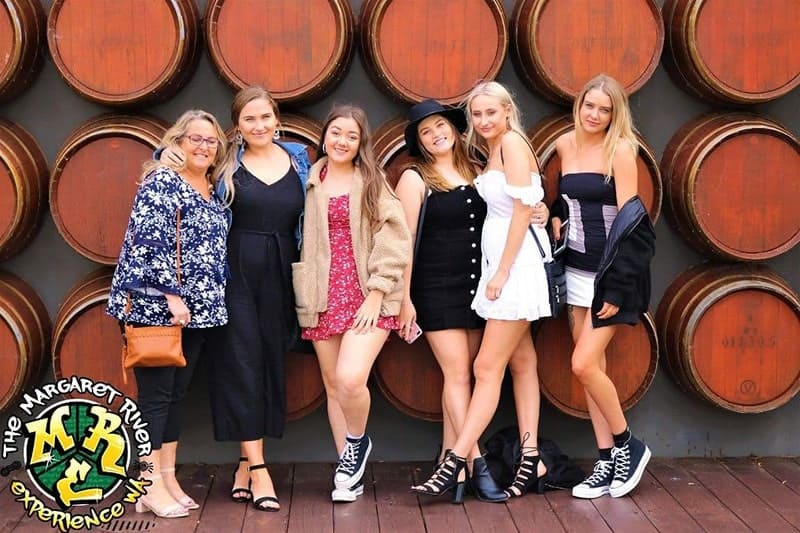 Public or Private Wine Tours Busselton?
Public tours are shared with other groups of people. The itinerary will generally be fixed and transport to and from your accommodation may not be included. They can be ideal for couples on a budget, who enjoy meeting new people. They are typically more affordable, although less flexible.
On the other hand, private tours are ideal for larger groups 4 or more and perfect for families who are looking for a personalised experience for an affordable price. In most cases these will work out slightly cheaper than the public tour price once all additions are added. In some cases kids are free.
On private tours as you are all family or friends with common likes and interest the day can be completely personalised from the music you want to listen to, the venues you wish to visit and also most importantly the pace you want the day. Private tours can also be changed up on the day if the group are feeling they want more beer, wine or maybe a coffee stop and ice-cream for the kids.
Who Is My Ideal Tour Operator?
Once you have carefully considered what you are looking to achieve and whether you'd prefer a public or private tour, you can start to look for the best operator for your Busselton wine tour.
Some operators specialise in family-friendly tours, whereas others are more geared towards adult groups. Make sure you select a tour operator that has experience catering to your group's demographic, size and requirements..
Here are some additional questions you can ask each tour operator to make sure you maximise your experience on the day –
How many wineries or other venues will the tour visit during the day?
Will the tour include a stop off for lunch or dinner?
Can we include a stop off at a kids venue, brewery or distillery if we want?
How long does the full-day or half-day tour last for, and can we stay a little longer if we want to extend the day?
Can they pick you up and drop you back at your accommodation provider?
Wine Tours Busselton – From The MREWA
At The Margaret River Experience WA, we offer wine tours for groups staying in Busselton, Margaret River, Yallingup or anywhere in between. Our private tours are suitable for groups from 2 right through to 20 people and can visit up to 5 wineries or locations in one day.
Design your own day or ask us for expert advice on the best wineries and eateries to visit. We'll make a stop off for lunch and can even visit a brewery or distillery to mix it up a little.
With a passion for making sure you have an experience to remember, we pride ourselves on offering the most epic wine tours Busselton can offer.
Sounds interesting? Give us a call today to discuss your requirements.